ZbigZ is always the best for downloading torrent files with high speed and less complexities. I will always recommend you to use zbigz because of its high speed torrent caching for premium members but for a Free user like me Zbigz just can't help us anyway (150KBPS max for free user 🙁 ). ZbigZ servers sometimes become down or sometimes caching problems may arise. So here we will discuss about some of the best ZbigZ alternatives available. Don't worry! There are many free alternatives to zbigz that can be used instead of Zbigz and they are giving pretty High Speed free of cost 🙂 . If you need more Bandwidth and Blazing Fast speed then Try BitPort, Filestream or PutDrive Premium solutions.
Also as of 22/07/2016 Kick Ass Torrent site is down. But there are already many Kick Ass Torrent alternative sites online and well-functioning.
Zbigz alternatives 1:
Forget about ZbigZ and their crappy servers, Here we present to you BitPort which has been giving a great service regarding direct torrent download and cloud storage. You can not only download torrents but also stream torrents directly from any device (PC/MAC/iPhone/Android Mobile) if you want to. Bitport has SSL encryption hence your ISP can't trace your online activity. Moreover, quality servers of BitPort will give you uninterrupted service on the go. BitPort is also great service provider for torrent caching and downloading online by IDM or DOWNTHEMALL Firefox addon.
So How can you use BitPort? It's very easy. First you need to Register here . BitPort Gives upto 2GB torrent download for free accounts. You can download Big Size torrents using BitPort and it gives you Unlimited download speed and bandwidth. Unlike Zbigz , BitPort servers are faster and not overloaded. It's user interface is very clean and accessible from any devices i.e. Android Mobile, iPhone, iPad or Computer. You can also stream videos online using BitPort. BitPort gives you a secure dashboard with Antivirus check facilities so your torrent download is safe. With just $5/month you can enjoy unlimited torrent download service from BitPort, you are getting a 30 day money guarantee so rest assured of their Premium service quality. I have used their service and found their download speed very good. I will recommend you $15/ month plan if you are heavy torrent downloader 🙂
Zbigz alternatives 2:
Follow this link Please verify your email before downloading torrents.
Offcloud is simply the best site to download your favorite torrent files. Offcloud has very responsive User Interface which you can easily access from any PC, Mobile or Tablet. Download torrent files with your iPhone, Android Devices or Windows Phone with ease. Offcloud gives blazing fast download speed , resume support , 100% secure connection to your Torrrent download needs. Your ISP , Office or University Network Administrator can't trace your online activity thanks to Offcloud's Secure Dashboard for every single user. Do you have a .torrent file link or magnet link? Then simply paste it on the Offcloud Dashboard and your file will be ready within few minutes which you can download directly from your browser or Download Manager. Its premium account is very cheap . You will get Unlimited Bandwidth and Unlimited Speed for Big Size torrents only @$1.99/week. I will recommend you 12 Months Unlimited package only @$49.99. So cheap , Huh? Compare this price with ZbigZ premium . Overall I am pleased with Offcloud's Download Speed, it gives me the maximum download Speed my ISP allows and unlimited storage which I haven't find on any other similar sites. No matter how Big your Torrent file is , Offcloud will download it in within a few minutes and you don't need to worry about seeders and leechers anymore.
Zbigz alternatives 3:
Filestream is the best FREE ZbigZ alternative regarding quality server and download speed. You can download more than 1GB torrents with filestream. Download your favorite torrent files with Filestream with Super Fast Speed. To cache your torrent files in a short period of time , upload your torrent files to filestream. You can also copy Magnet links and paste it on Filestream. Filestream encrypts connections so don't worry about your privacy. Filestream has free account as well as Premium packages. Filestream does not throttle your speed so you will get the highest download speed from your ISP(Internet Service Provider). Just try Filestream Free account now and If you are satisfied with their service, you can buy any premium package starting from just 2$ . Filestream Premium accounts allows big size torrent downloading and you will never face any downtime unlike zbigz.I will recommend you to buy Bulk Premium Purchase for 12 months and you will get 20% discounts on regular price. Prices are also much less than zbigz premium. What I like most is that Filestream allows to download from many File Sharing sites like 4shared,netload,rapidgator etc. Filestream Provides direct download to your large torrent files so that you can download torrent with IDM. Not only that you can also stream your favorite videos from online to your Android Mobile so that you won't need to store videos on your computer. I tried Filestream personally and got Downloading speed more that 10MBPS. If you buy premium service you will get high speed. While Signing up at Filestream use this PROMO code >> uu02ixnnnb .
Must Check: Top 5 secure dropbox alternatives
Zbigz alternatives 4:
Filesloop is simply the best ZBIGZ alternative which is free and fast. Filesloop Premium service is far better than Zbigz. Filesloop Premium account has no Download Speed limitation which is Super Cool . I have tested this site by downloading with Firefox Downthemall Addon and got more than 40 MBPS. Filesloop has 30 days/90 days/180 days Premium Packages and comparing the price I must say Seedr is much cheaper than any other zbigz alternatives . You can buy premium subscription using bitcoin too. Filesloop has very Responsive user interface and you will be able to download your torrent file without any hassle from not only Computers but also from Mobile/Tablets/iPhones/iPads/Android phones etc. You can either upload .torrent to Filesloop or paste Magnetic link and It will cache the torrent and upload the file to your personal account and after a few minutes you will get the Direct Download link. Use Internet Download manager or DOWNTHEMALL Firefox Addon for blazing fast download speed .
Must Check: 5 Best VPN for torrenting
Zbigz alternatives 5:
PutDrive is one of best websites for downloading torrent files and premium solution for downloading from 90+ File hosting service.The procedure is the same. You have to follow the same procedure as you do with zbigz. Copy paste some Magnet link or uplaod .torrent from your computer to this website after you Register there and Putdrive will cache the torrent for you. Putdrive Premium Account gives you freedom to download torrents with blazing fast speed. Putdrive never throttle your download speed. You can enjoy Unlimited Premium Torrent download service for one month at 9.99€ only. Putdrive Premium Gives you freedom to download Big Size torrent files, HD video from all video streaming sites and 90+ File sharing sites. Putdrive is your all in one Downloading solution. Putdrive has the most stable servers and provides you the fastest download speed.
This site has the following advantages:
It supports 90+ file sharing sites as well as Torrents. Download from any file sharing sites with the same account.
Download speed is awesome. You will get the maximum speed provided by your INTERNET SERVICE provider. I got around 10 MBps download speed.
Bonus :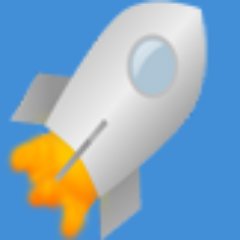 TorrentSafe helps you download torrent files anonymously. Very fast torrent downloader with super optimized user interface that works great on iPhone and Android devices too. This site resembles much like zbigz site with much cheaper premium packages. You can download up to 5 free torrents per month. No registration, no limitation on filesize. If you would like unlimited torrents per month, then buy premium package which is very affordable that comes in two packs i.e. monthly and yearly.
Update: This post was updated on 19/10/2016
Filesloop is added to the list
Offcloud is added to the list
BitPort is added to the list