Cloud torrenting service allows users to download torrent files securely and with fast download speed. Often torrent client like uTorrent or Vuze users complain about the slow download speed which is partially true because a torrent download involves both downloading and uploading the chunk of the files for other users. But if you use Cloud torrent service then you don't need to be a part of the uploading. That is a plus point.
Do you take your privacy seriously then you must use cloud torrenting sites instead of using the bittorrent client. Your ISP is monitoring your traffic and your torrent activities are triggered and this is problematic. Because ISPs send warning letter/email to the tracked user and you may end up paying huge amount as fines or jail time if copyright infringement is detected. So, check out these cloud torrent service with a Torrent VPN.
Best Cloud Torrenting Services – our top 4 choices
Advantages of using cloud torrent service
Cloud torrent service provider allows you to transfer torrent to cloud. These providers have a numbers of servers with Gigabit speed to cache the torrent file quickly from bit-torrent network and then uploading the file to their own server or to cloud storage services like Google Drive, DropBox, OneDrive, WebDAV etc.
Here are the advantages of using cloud torrenting services:
Your ISP can't block your torrent download.
You enjoy high speed direct download link from their own server or Google Drive, DropBox, OneDrive, WebDAV link
You can integrate torrent download with IDM (Internet Download Manager) which increases download speed much more than typical browser.
No need to seed torrents means your bandwidth is saved for only downloading the torrent file
Cloud storage service like Google Drive, DropBox, OneDrive, WebDAV gives you solid storage allowance and download speed is far better than any conventional sites
Nobody can trace your torrent activity if you also use a torrent vpn with these cloud torrent services.
Your ISP can't limit your download speed as you are using normal HTTP connection.
Your home connection has lower upload speed but these cloud torrent service provider has dedicated server with high speed uplink network means your torrent will be uploaded into the cloud in no time.
Comparison of different cloud torrenting service providers
Torrent Cloud service provider 1:
Lets jump straight into the ship. BitPort is the best torrent cloud service, period! It does just one thing what it is best at, throw any torrent file and it will fetch it for you, upload it on their high speed servers and you will get the good ol' direct download link. You can either download it or you can leave it there on your cloud for later use. It doesn't provide transfer to cloud storage service like Google Drive or DropBox though. But it will convert your magnet link to direct download link or you can upload torrent file and get direct download link. The choice is yours. As a leading torrent cloud service provider with top notch server BitPort gives pretty much fast download speed.
If you want to download torrent files with iPhone/iPad then read our iPhone/iPad Torrent Download guide .
You will get 1GB storage and per day one torrent limit with the Free trial. If you need more storage and without any limitation of bandwidth then they provide the premium subscription with fairly cheap prices.
Talking about the Premium package I think the best deal is the yearly one. With just 84$ per year you can enjoy unlimited torrent downloads for a whole year and you will save 35%. Use this discount link.
BitPort cloud torrenting service features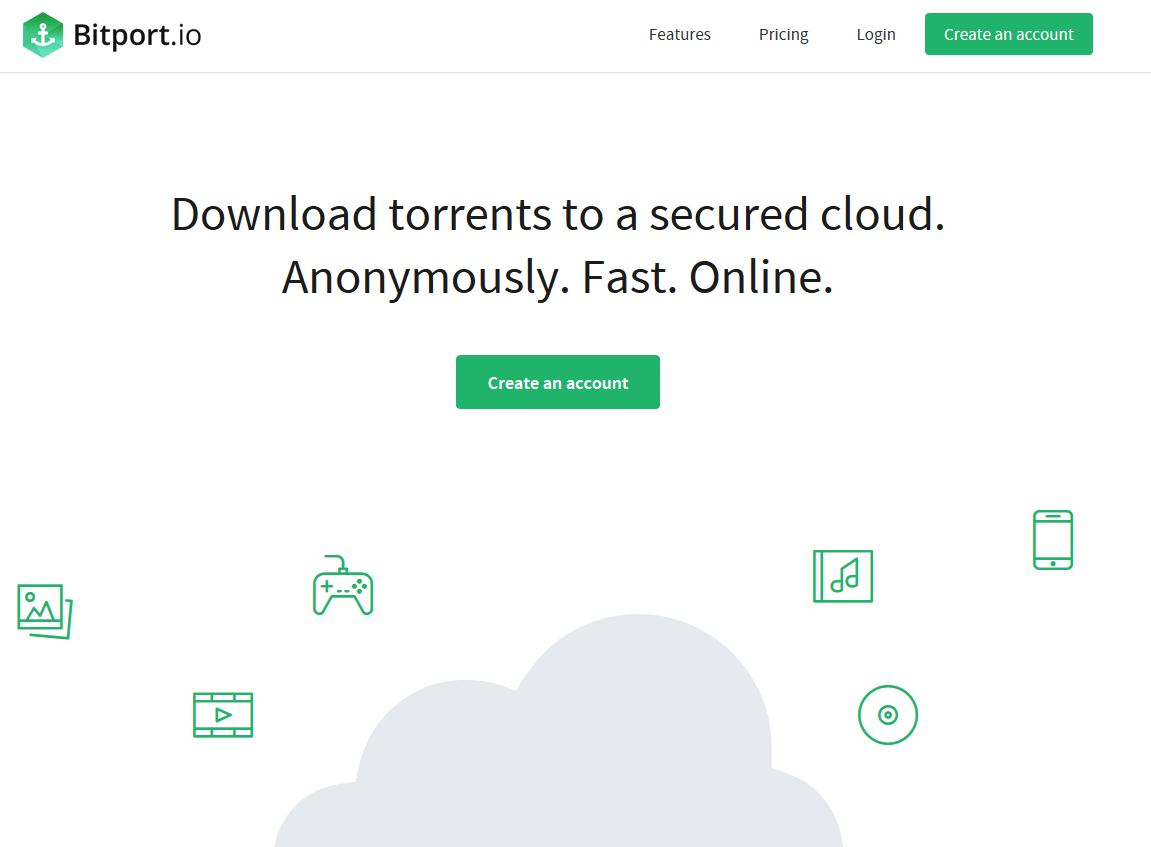 The dashboard is fully responsive so you can access BitPort from both Mobile and Computer.
You can stream from torrents not only to your PC but also from Apple TV, Google ChromeCast etc.
No need to install any torrent client.
Dedicated iPhone app enables faster access to your files.
30 Day Money back guarantee
Cloud Torrenting service Provider 2: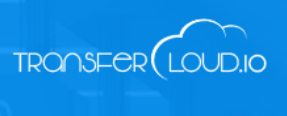 TransferCloud can download torrent and upload it to their own server. Additionally, you can also transfer the torrent file to your personal cloud storage account like Google Drive or DropBox. This is beneficial because Google servers are known to be the fastest if you want to download media.
Torrent to cloud storage support is amazing. They support a lot of provider like Mega, Amazon Cloud drive, Open Drive, FTP and DAV.
It gives 7 day free trial to try their cloud torrent service and if you are satisfied you can upgrade any time. It's premium package starts with 3.59$ per month but if you want the bang for your buck then I will recommend the yearly package. You are getting 30 days money back guarantee so you have nothing to loose.
TransferCloud – cloud torrenting service features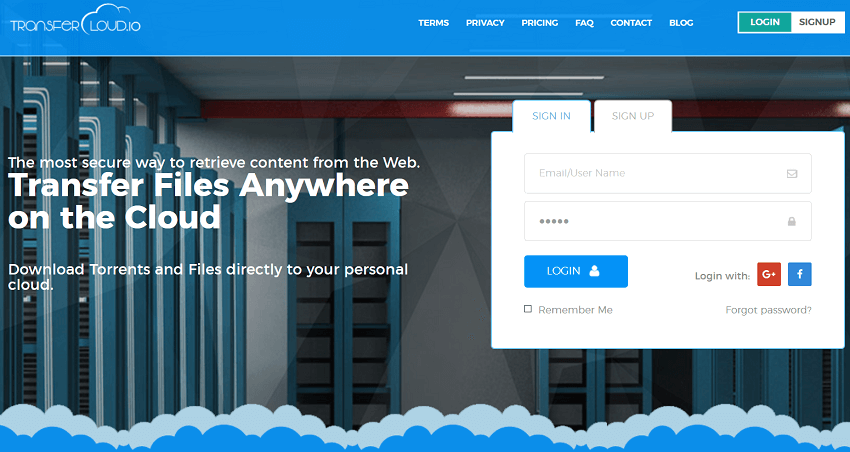 Transfer torrent files to cloud or store them in TransferCloud servers securely
Anonymous torrenting with no tracking possible
Honest pricing
High speed download/upload with Gigabit Network architecture
No need to worry about low amounts of seeder
Save bandwidth by not seeding the torrent files.
7 Day trial and Money back guarantee
Cloud Torrent service 3:
Offcloud is a cloud torrent service provider with lots of features. It did not limit itself just to torrents but it also support hundreds of video streaming sites like YouTube and Vimeo video to direct download link as well as native support for the Cloud storage like Google Drive or Dropbox.
Here are some of the cloud storage services supported by Offcloud:

Offcloud – cloud torrenting service features
Instant Downloading : Allows you to instantaneously download or stream any file found on the Internet. Just select the server nearer to you and paste your download link. This won't store the file on their server though. If the file is deleted from the URL that you are pasting, it will also be unavailable on offloud.
Cloud Backup – Allows you to temporarily save any file found on the Internet to your private Offcloud space. This is the most helpful one, you just paste the download link or magnet link of a torrent file and your file will be uploaded to the offcloud server. You don't need to keep your computer ON for the whole time. As the process is running on their server hence your home PC don't need to be available while they fetch the torrent and upload to their server.
Remote Upload – Using this you can store any torrent files to your personal Google Drive or DropBox account. This is really helpful if you want to store files safely on Google Drive and DropBox or you plan to download from them later.
It supports both torrent files (.torrent) and UseNet files (.nzb) which you can upload from the cloud backup menu.
If you have premium account of Offcloud then you won't need to buy the premium account for any of the cloud storage services like UpToBox, RapidGator, Uploaded etc. because Offcloud uses their own premium accounts and upload all of your files from these site to your offcloud dashboard.
Offcloud is like swiss knife tool for all your storage.
Cloud torrenting service 4:
TorrentSafe – the name says it all. It safely downloads torrent files to the cloud. You don't need to signup or login. Their dashboard is clean and allows you to paste the magnet link and your direct download link will be ready within minutes. Torrentsafe is by far one of the best cloud torrenting service provider that gives you blazing fast torrenting experience. If your ISP limits your torrenting or blocks torrent protocols then you can rely on torrentsafe for anonymous torrent to cloud service. All you need is "CTRL+C" and "CTRL+V" of the magnet link 😉 .
Probably the cheapest premium package among all the cloud torrent service. If you buy the yearly package then you will enjoy 2.91$ per month with unlimited file size and unlimited bandwidth. Get it here and save big bucks!! (Limited time offer)
Torrentsafe – cloud torrenting service features:
Responsive site design. User friendly download option.
Affordable price.
Totally anonymous torrent download.
Stream or download – your choice.
Accepts BitCoin and PayPal also.
How to be safe while you download torrenting
Downloading torrent requires protection of privacy because your ISP or your Govt. is watching you and often torrent users are tracked down by the ISP or Govt. agency trying to pull up your personal data from the companies.
So if you want to download torrent anonymously, the cloud torrent service providers mentioned here is just the first step towards your freedom and win over privacy war. When you download the files from these cloud torrent server your ISP can still see that you are using this cloud torrenting website, so to be vanished completely from the prying eyes you must use a Torrent VPN.
VPN stands for Virtual Private Network. They hides your browsing or downloading traffic by encrypting them and passing through a secure tunnel.
Read out some of the best Torrent VPN reviewed by Techspree. Our Best VPN for Windows 10 Guide is also available.
Secondly, You will want to use a separate email just for the cloud websites for torrenting. And you can pay via BitCoin as well which makes you fully anonymous.
Best Cloud Torrenting Service – The Winner
These are the most popular 4 cloud torrenting services with high speed servers and stable system. There are many other services but most of them are buggy or gives very low speed.
So , lets draw the conclusion here. I think if you are just into the torrent downloading and not anything else you should choose BitPort . If you want to download files from other file hosting providers like UpToBox and you also like to download videos from the video streaming sites then you may want to choose Offcloud .
Want to store the torrent files on the cloud? TransferCloud should be top of your list.
Which one will you choose and why? Let us know.