Best Search Engines for Torrents in 2023
Torrent search engines are useful to find the latest torrent files on the web. Just like Googleis used for finding things on the internet Torrent search engines are specifically used for torrent files. You may also find that some of these torrent search engine sites integrated Google Search feature on their website but these sites are useful because you don't need to worry about which torrent sites are working right now and their ever changing domain names.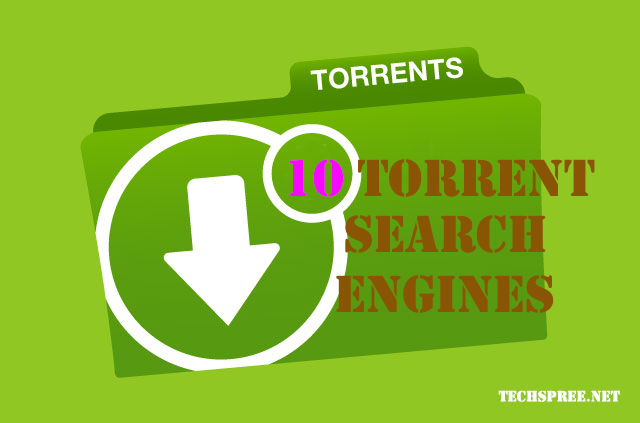 Torrenters have a few sites that they rely on for their torrenting needs and requirements. But there are a lot of options out there, making it difficult for those who are new to the scene to make an informed decision. If that is not the case, some popular torrent sites go offline like kickasstorrent and extratorrent recently without rhyme or reason. This is where torrent search engines come in the picture. If you are using uTorrent like torrent clients then you must know about these torrent tracker sites. Or if you are using cloud torrenting sites like Linksnappy then you may like our top 5 cloud torrenting site post.
Torrent search engines work just like Google, and cover all major torrent sites, thus making it possible for you to find what you are looking for without any hassles whatsoever. If you want to find out more about the best search engines out there, then read on.
Best Torrent Search Engines – Top 10 that still works in 2023
Torrentz2.eu is the best torrent search engine right now. If the name hasn't given it away already, the site is the second iteration of the site, Torrentz.eu. Even though the site has a new name and address, it managed to beat its predecessor in no time. At the moment, the site has 61 million torrents. It goes without saying, Torrentz2 is one of the most powerful torrent search engines you will come across.
Apart from searching specific titles and names, the site has another handy feature – the homepage offers an insight regarding verified and popular torrents. Additionally, it has categories like music, movies, TV shows and so on.
The site is perfect in every way, so there is nothing that it is missing, at least for now. Torrentz2.eu works great as a torrent search engine and also gives you the clean interface to get the torrent files that you are seeking.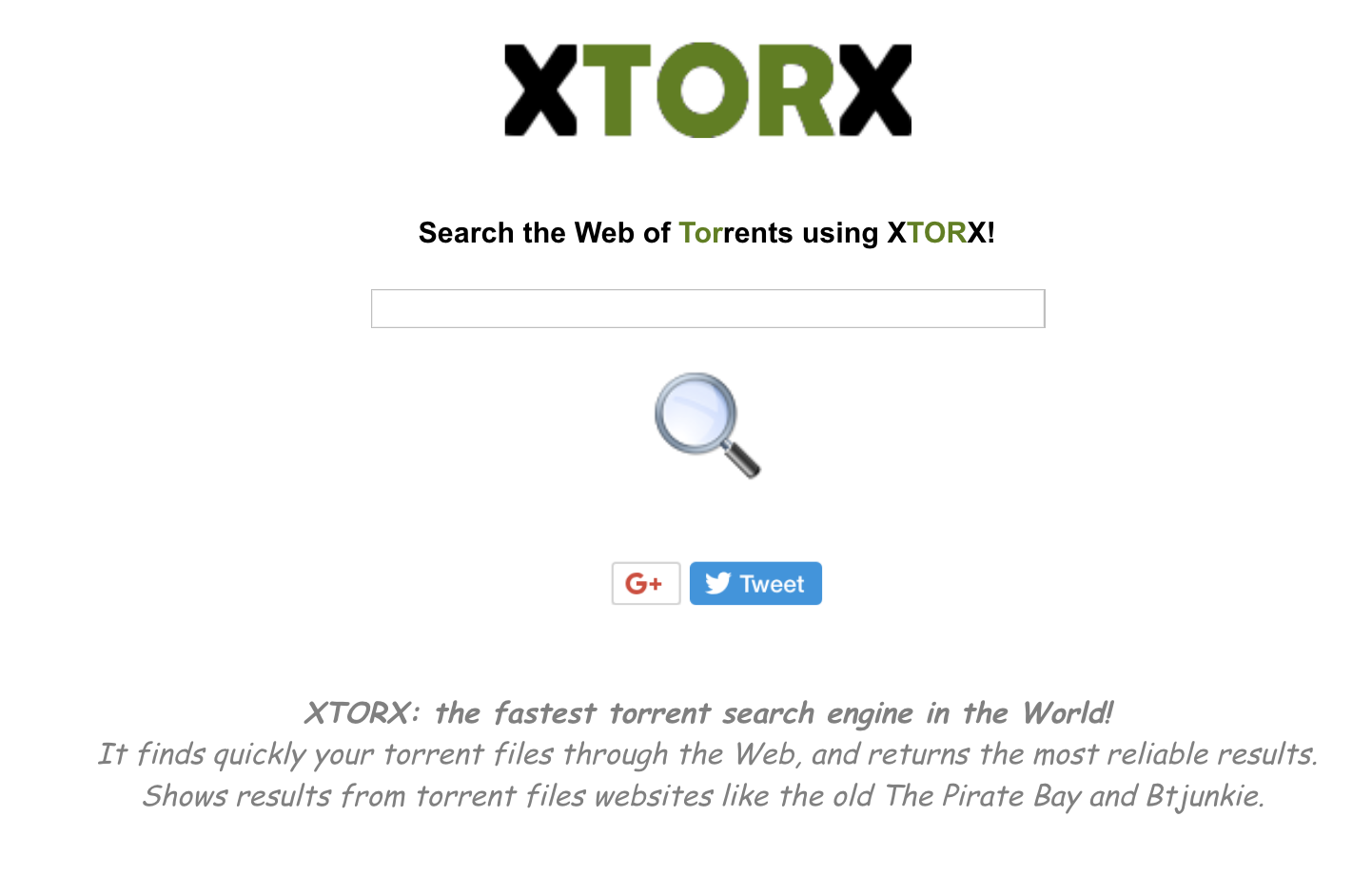 After Torrentz2, no other torrent search engine comes to mind except for XTORX. Sounds like ZbigZ ,right? XtorX is the second best torrent search engine after torrentz2.
Upon closer inspection, you will realize the site has a user-friendly interface. It may be a bit too simple actually, and may confuse hardcore torrenters, so much so they may think of it as being inadequate for their needs and requirement. Even though you should not judge a book by its cover, that is what most torrenters will end up doing with said torrent search engine.
After visiting the site, all users need to do is to enter a title and hit enter, and that's that. The torrent search engine will provide a list of results almost immediately. All you need to do is to click on an entry, and you will be redirected to its torrent site for additional information.
Agreed, XTORX does lack here and there, but it does manage to get the job done.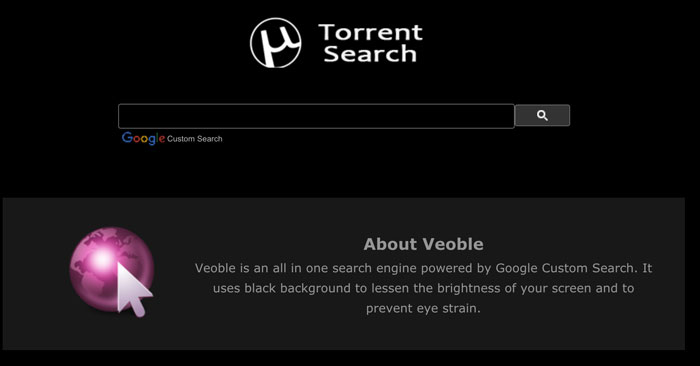 Veoble is a da facto torrent search engine after torrentz.eu is shut down unexpectedly. tAs expected, not every torrent search engine is going to function the same way, nor will they feature a similar interface. But what will do is offer a list of results based on what you are looking for. What sets these torrent search engines apart though are those subtle details, which would otherwise be missing. Veoble is one such search engine that goes deeper than the basics.
One of the best things about this search engine is the fact that it allows you to filter your search results. You can include or exclude specific torrent sites, and seven sort results by languages. But that is not all, as you can also check to see newer files or relevant ones first.
The search engine is not intuitive to use, and it does have a lot of ads, preventing it to reach its true potential. Otherwise, Veoble is a great torrent search engine.

I love this torrent search engine. The torrent search engine does have a strange name, but it is a simple to use. Once you visit the site, you will realize there are no distractions, although there are a few ads. You will find a search field at the top of the homepage, while the results are listed below.
Basically, Snowfl utilizes a custom Google search , which focuses only on torrent sites and its content. After inputting a title in the search bar, you will be provided with a list of results. Not so surprisingly, The Pirate Bay is mostly at the top of the list.
The search engine may be a bit complicated to grasp for beginners, but it is fast and easy-to-use after some minutes.
Don't worry it just like a playlist app on your phone.

So far, you may have noticed how the best torrent search engines mostly focus on delivering a simplistic design. But if you want something more advanced, you will need to stick to Torrents.me.
This site is designed to perfection, and gives you access to millions of torrents from around the web. When you scroll down pages, you will also get useful information too. With numerous categories and subcategories, you will be able to make precise search requests without breaking a sweat.

I use Zooqle as my personal favourite torrent search engine. Zooqle looks a lot like a media streaming site. It has a search bar on the top left corner, while the rest of the screen is dedicated to images.
The torrent search engine highlights popular categories on the front page, where you will come across music, TV shows, movies and more. By clicking on the images, you will be given more information about the title.
For instance, if you click a TV show, you can pick an episode from a list of season(s). This allows you to narrow down your searches, rather than winging it aimlessly.
This site in particular has undergone multiple name changes, before settling on Get-Torrentz. It started off as New Torrents, after which it was changed to HotTorrentz. Now, it is Top-Torrentz.
Top-Torrentz was redesigned last year, and has been optimized for mobile devices too. This is great news for those torrenters that use uTorrent on their smartphones or desktop computers.
Once you enter a query in the search bar, you will get a list of results, nothing else. You can see file sizes and seeder/leecher ratios along with names, making it easier for you to determine whether you should download a particular torrent or not.
Top-torrentz is a typical torrent search engine but be aware if you are looking for very latest torrent files, this site may disappoint you.
TorrentSeeker is also one of the best torrent search engine site of all time. This search engine works great if you want to find torrent files superfast.
TorrentSeeker really stands out from the rest of the crowd due to its design. It has the best design when it comes to torrent search engines. When you visit the site, you will be greeted by a logo and a search bar, so you won't have to worry about dealing with clutter ever again. Type in a query for the torrent you are looking for, and you will get instant results.
It is important to note that TorrentSeeker sticks to known torrent repositories. By including niche sites, it manages to stand apart from its competition. Essentially, you will get more than enough results. The sad part is there is no way to filter these results, except for their dates and relevance.
AIO Search excels due to its being the most user-friendly torrent search engine out there. It does not have a competitor in this regard, as it goes above and beyond the call of duty to ensure torrenters get exactly what they need, without having to go elsewhere.
Its prominent search bar is just the icing of the cake. AIO Search gives you the option to include or exclude specific torrent sites. The entire process of searching for torrents takes less than a second, including non-supported sites.
AIO Search is not only great for torrents, but it can be used to search for streaming websites, subtitles, videos and images. A Google rip-off? You be the judge of that.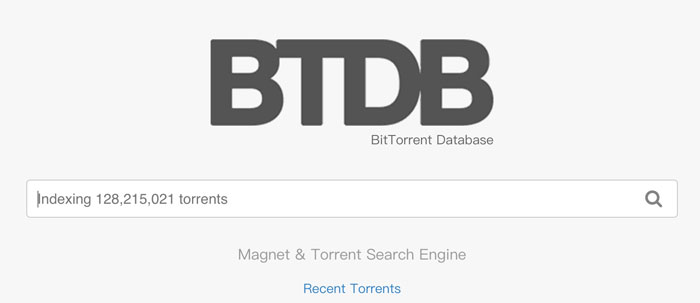 BTDB, also referred to as BitTorrent Database, is a great torrent search engines if you want things straightforward and simple. There are no tricks or advanced features for you to worry about here. All you need to do is to type a query in the search bar, and voila, you are done.
Apart from filters for search results, you will also find a popularity rating to make it easier to decide what torrents you should download.
There are plenty of torrent search engines for you to sink your teeth into, but not all of them are great. Remember, not all that glitters is gold, so don't just visit any site that makes promises that seem to be good to be true. The aforementioned sites will do wonders for you, and should be your only resource for torrents. But, if you think you have come across another handy site, make sure you do your homework about it, unless you want to get hacked.
If you would like to leave a comment regarding the sites mentioned above, or have something to add, feel free to leave a comment below.
Download torrent at your Own risk! Learn how to safeguard your torrenting
We don't condone piracy at all. If you use torrent sites for pirating then you are subject to the judiciary law applicable to your country regarding copyright infringement. Your ISP (internet service provider) like Comcast is monitoring your browsing and downloading history and they will send you warning emails on behalf of the copyright protection agencies and you may end up paying huge fines and even worse you may have to settle the case in a court if you infringe often. So, to be 100% safe while torrenting make sure you are you using a Torrent VPN. Ivacy offers the lowest 1.54$ per month on their lifetime VPN deal. Ivacy is the best VPN for torrenting. You can check more torrent vpn from here.