In this post, we will discuss 5 best Android VPN apps with details like features and pricing so that you can choose the right VPN for your Android device.
VPN (Virtual Private Network) is one of the popular tools among Privacy conerned Netizens and as a result there are numerous VPN providers out there. For Android users the choice is even more diverse. Among millions of Android VPN app in the PlayStore, which one should you choose?
There are many factors that you should consider before buying any VPN service and we have compiled it at the end of the blog post. You can check out the Android VPN buying consideration from the conclusion.
You can use VPN to hide your internet activity, download torrents using torrent VPN, stream geo-restricted contents on NetFlix, Watch Soccer games etc. Whatever the reason, you must choose the right Android VPN app that doesn't slow down your internet speed or doesn't hamper your streaming experience.
From usability point of view, easy to use Android VPN app is your first shot. Next you should consider their technical facts like How many servers in how many countries, supported encryption protocols. Allowed simultaneous connections, Privacy policy and their logging policy like what type of data they log, your connection time or IP or not and if they will share the data with third party or not.
If you download torrent files a lot then you may consider the cloud torrent downloader services like BitPort along side with one of these VPN. If you don't store the torrent files on your device and you let it stay in the clouds then you are supersafe. When you are streaming the torrent from the cloud you can turn on the VPN to be 100% safe. This way your ISP, Govt. can never spy on you or send you warning.
Related Posts:
---
Best VPN APP for Android 1
Number of servers: 2803+ | Server locations: 70 | IP addresses: 60000 | Maximum devices supported: 6
---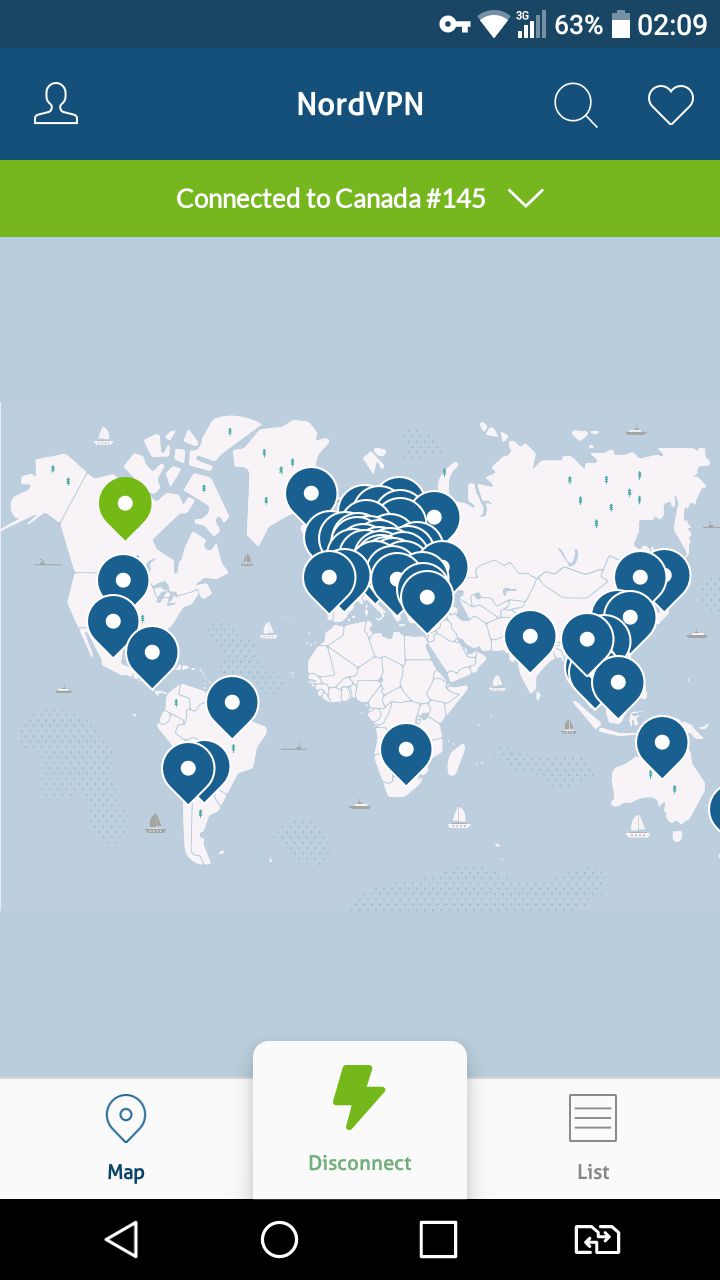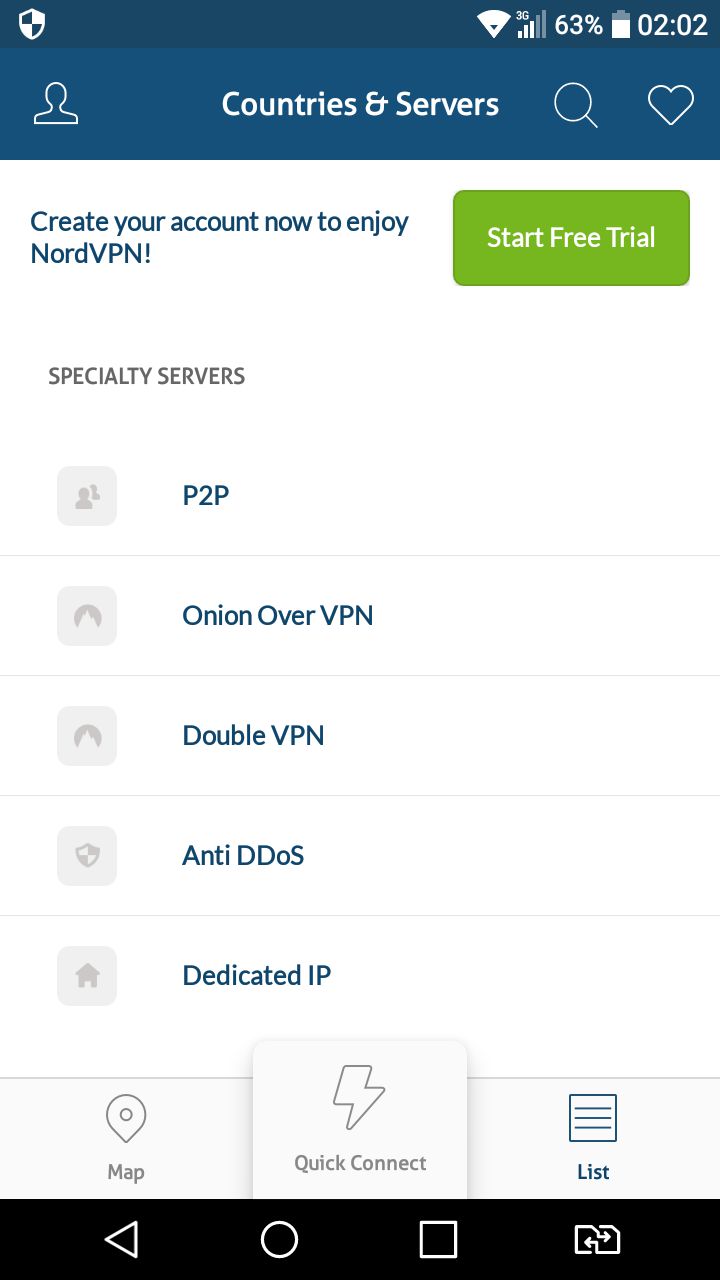 NordVPN is one of the most secure VPN services and it is the only VPN provider with double VPN feature. Moreover, it will never share any user's information with any agency as per their privacy policy. We closely monitor such cases and never found NordVPN guilty of doing such things. The Windows VPN app has tremendous feature and if you buy premium subscription you can use it on up to 6 devices not only on Android.
If you want to use VPN in your Android phone to unblock the blocked sites in University,Work or Public Networks and you need pretty fast browsing speed then you can choose NordVPN without any hesitation.
Some users may want to stream Geo-restricted contents from Netflix, HBO etc. Suppose, you are in Canada and want to watch American TV series and may find that some of them are blocked in Canada then you can easily connect to a VPN app and boom! You can easily watch these Geo-restricted contents with NordVPN.
NordVPN allows torrenting and has optimized server for P2P communications which is a plus point for torrent lovers. It also has servers categorized by Dedicated IP, Anti DDoS, Double VPN, Onion over VPN, P2P etc.
NordVPN Android App is really simple to use. Just install it from the playstore and open it. There is a QuickConnect button which you can tap and connect with the VPN servers really fast.
To use the NordVPN Android App you must buy a subscription from their website. NORDVPN 72% DISCOUNT LINK
Now install the VPN app from the PlayStore and sign in with your email and password what you have created while buying the subscription. In the App, you will find List of servers and a MAP to select your desirable server. But my recommendation would be to select a server nearer to you so that you can have less Latency. If you are in a country that doesn't allow VPN services like in UAE, China, Russia, Egypt etc. then you can choose any of their Obfuscated servers that has extra measures to overcome VPN block.
You are getting 6 simultaneous connection with NORDVPN so you can use the same account for your other devices at the same time.
NordVPN has really reasonable price and you can enjoy 7 days trial which is enough to test their services. NordVPN has three plans available and one 2 Year VPN deal which gives you the big savings among them.
Best VPN app for Android 2
Number of servers: 1800 | Server locations: 148 | IP addresses: 31,000 | Maximum devices supported: 3
---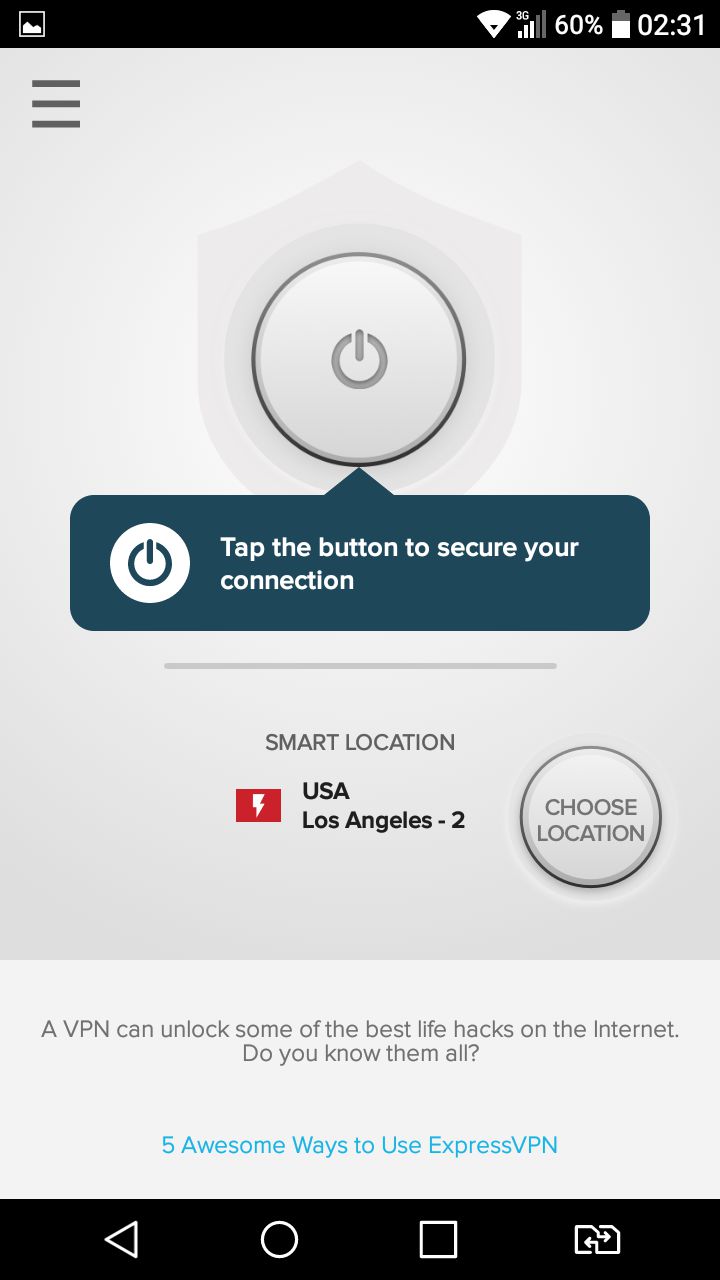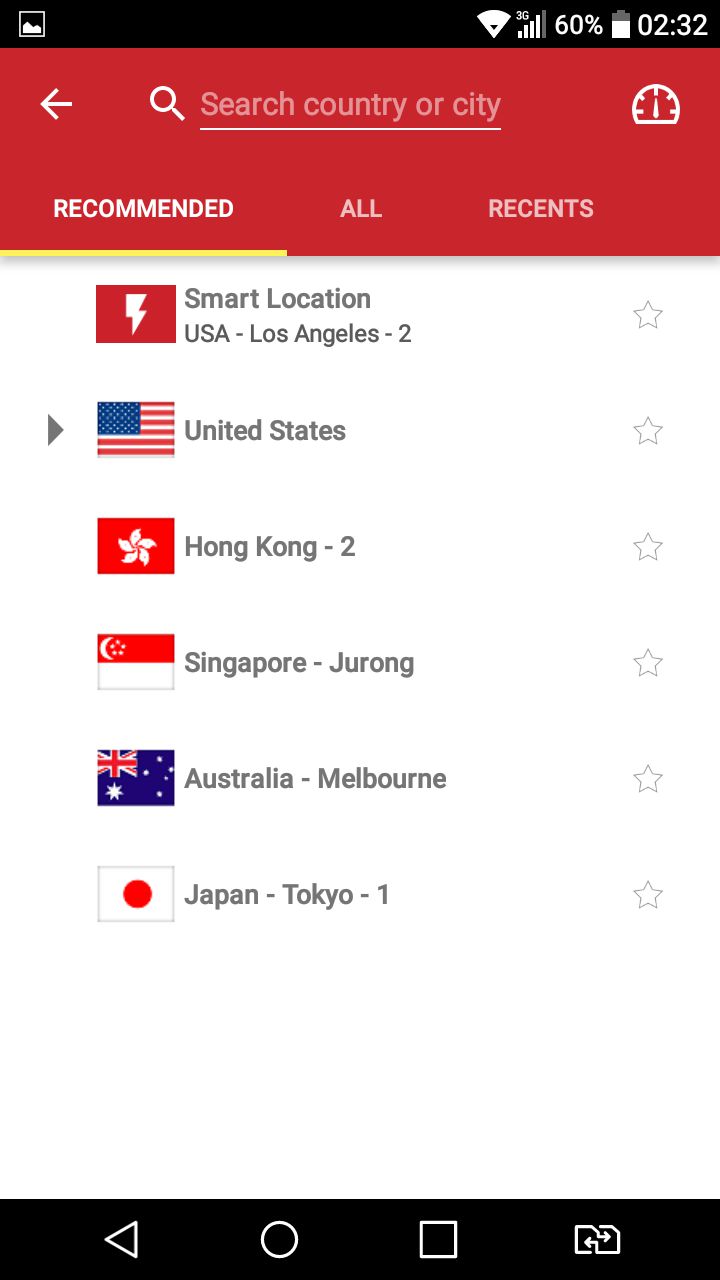 ExpressVPN has one of the most feature packed Android App with strongest encryption technology. It has smart server selection option that will automatically select the best VPN server for you.
I found ExpressVPN is the best for streaming and downloading files as it does not turn down internet speed very much. When you are download torrent files you will need to connect with a high speed server. ExpressVPN has a large range of servers to choose from so you can always switch between these server for better speed. I prefer UK servers for torrenting.
For unblocking websites you can let ExpressVPN to automatically choose that for you. I have found both of it's Android VPN app and it's iPhone VPN App has much features than other VPNs out there.
The best thing about ExpressVPN is that it is compatible with many types of devices and Android is no exception. The VPN app is easy to use and let you connect with the fastest server within minute.
You just need to buy the subscription from their website and after that you can install the VPN app and login with your credentials. ExpressVPN has a bit higher pricing range but if you consider their top notch service it's worth it. You are also getting 30 days money back guarantee so you have nothing to loose.
Among their smart pricing the best deal is the yearly one and for a very limited time you are getting 3 months free with the yearly package and on top of that you can avail 49% discount (ONLY for TechSpree Readers).
Best VPN app for Android 3
Number of servers: 3103 | Server locations: 290 | IP addresses: 45,000 | Maximum devices supported: 3
---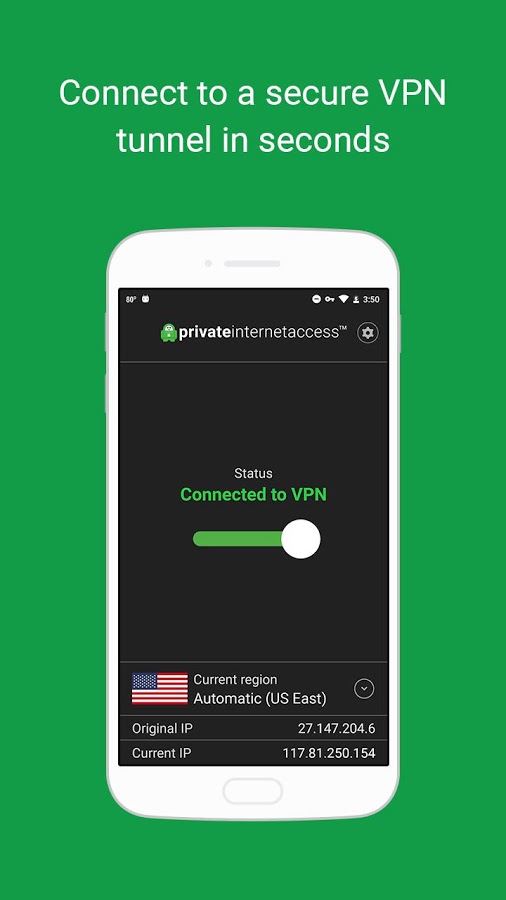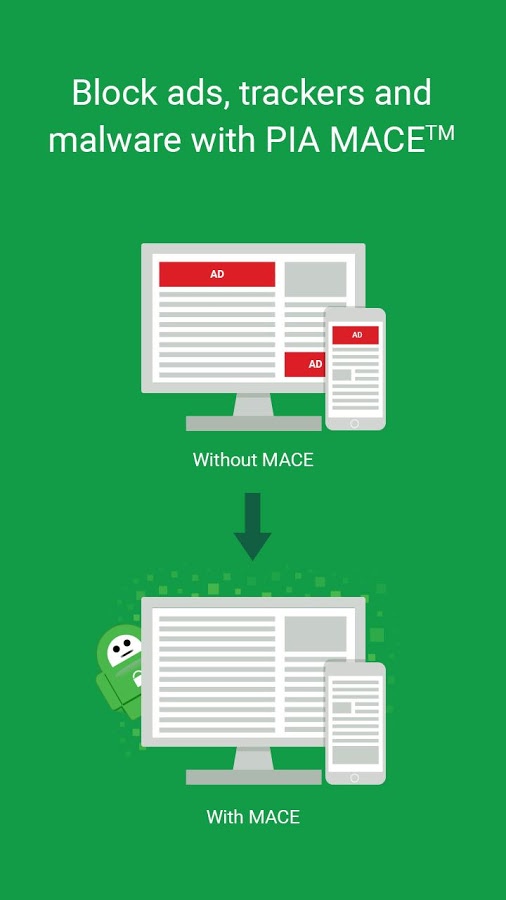 Private Internet Access or PIA VPN Android App is one of the best VPN apps for Android. There are several reasons for this because PIA VPN Android App has not only the strongest encryption technology but also has "MACE Technology" that blocks all unwanted ads , social tracker etc while you are surfing internet and do you know Private Internet Access VPN is one of the biggest contributor of the open-source and net neutrality organizations?
When you are using the Private Internet Access VPN app you can also choose the APPS that will use the encryption technology so if you want to exclude some apps for encryption and want them to connect with the internet normally then you can also do that by using the settings.
Private internet access only supports 3 simultaneous devices compared to the 6 connections to that of the NordVPN. But if you see the price, Private Internet Access VPN has very affordable price points.
Private Internet Access VPN has 3103+ Servers in 29 Countries. So you can always connect to the nearest server and get high speed browsing without compromising your privacy. It's parent company is based in US but don't let that worry you because Private Internet Access doesn't log any usage or client's information and they are very transparent about it on their privacy policy page. It is one of the very popular VPN companies and that trust did not build in one day.
You can subscribe to their yearly, half yearly or monthly packs. But I would really recommend you to buy the Yearly package because you are gonna save a lot.
Best VPN apps for Android 4
Number of servers: 1000+ | Server locations: 65+ | IP addresses: 41000+ | Maximum devices supported: 5
---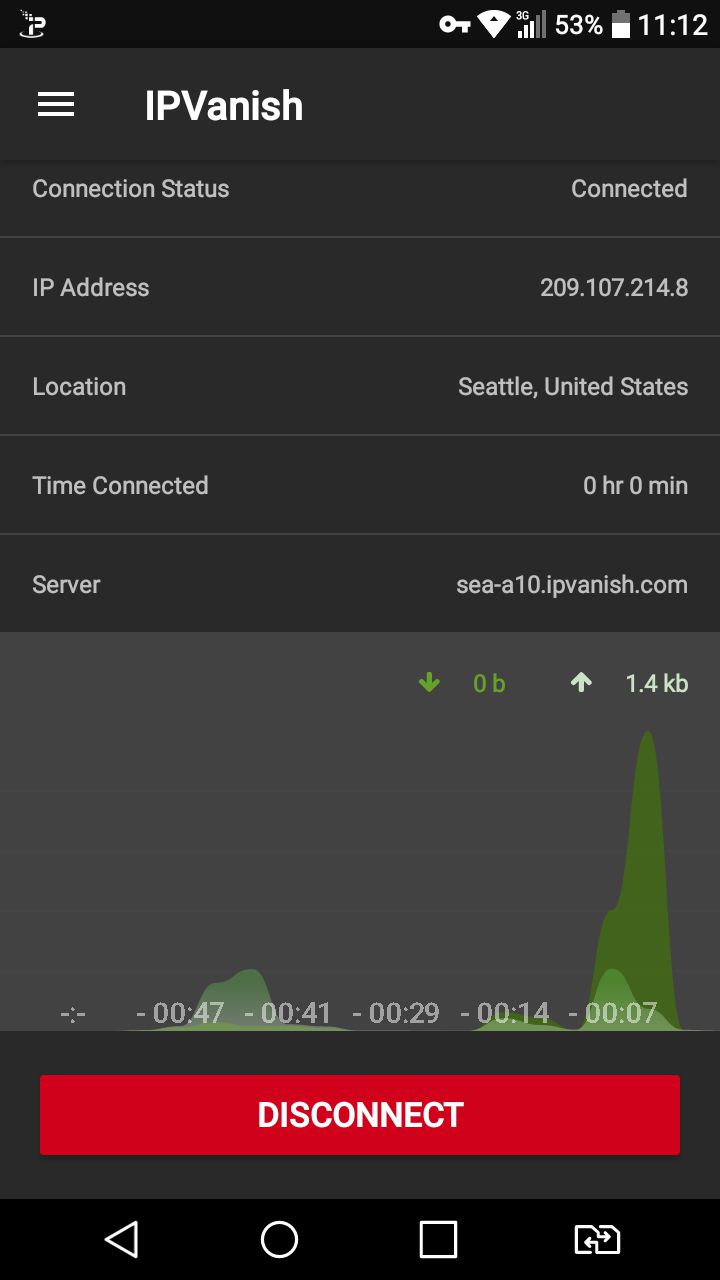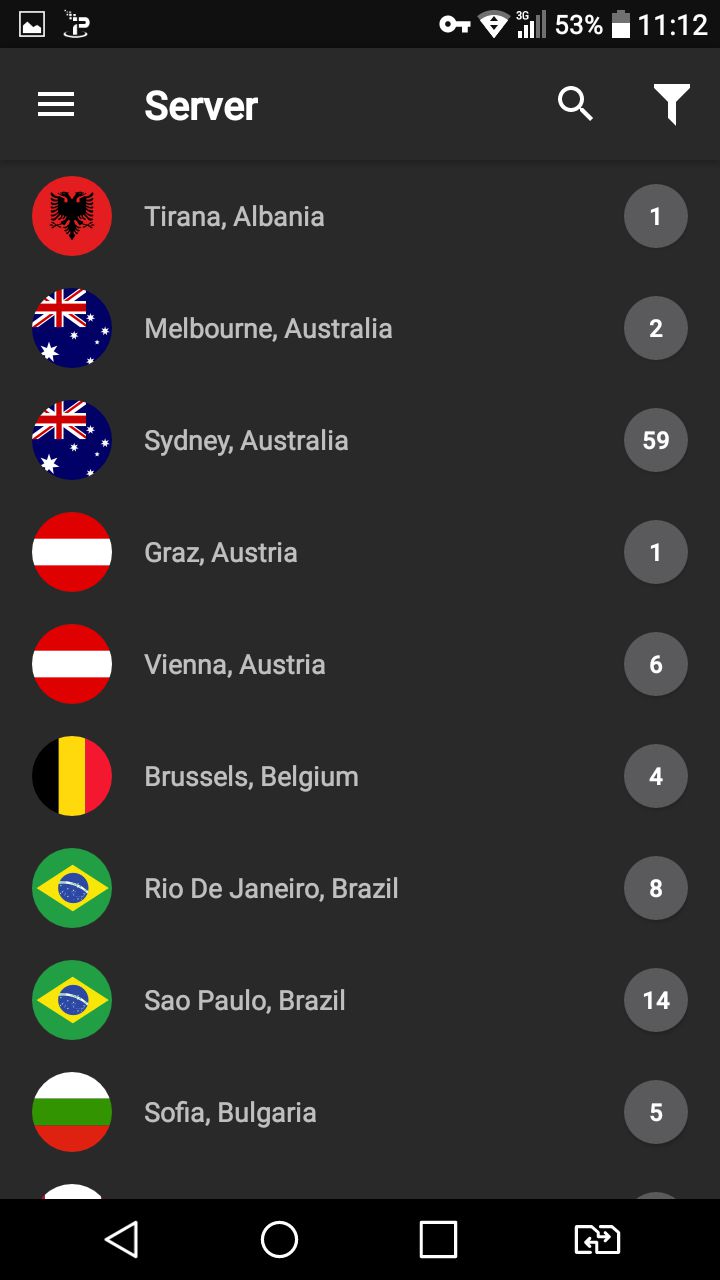 IPVanish VPN delivers the best VPN speed in most secure communication channel with reasonable fair price. The VPN app is very easy to use and you can access unrestricted contents anywhere. Your ISP can't track your online activity and can't throttle your download speed so you can enjoy buffer-less streaming, Non restricted torrent download by using this VPN app.
The strongest point of IpVanish VPN is it's robust servers with high speed gigabit network to provide you the seamless VPN experience. The VPN app is also very straightforward and easy to use.
After you open the VPN app it asks for your VPN subscription login information which you will get via email when you will buy any of their VPN package. The Yearly subscription is the cheapest one with only 6.49$ per month. If you compare the price with other VPN you will see they have slightly high price it's because IPVanish one of the top-tier VPN provider and they have invested largely on the infrastructure to give you the high speed browsing and downloading.
The most attractive feature of IPVanish App is that it lets you change your IP address continuously so you will get a new IP after some time interval. It also has scramble feature in the settings which is useful for UAE, China etc. where VPN protocols are also blocked/banned.
IPVanish VPN Android app lets you select the OPENVPN protocol type TCP or UDP. When you are streaming videos you might want to select UDP as it will give you high speed. For browsing only OpenVPN TCP works just fine.
Best VPN apps for Android 5
Number of servers: 750+ | Server locations: 180 | IP addresses: 39,000 | Maximum devices supported: 5
---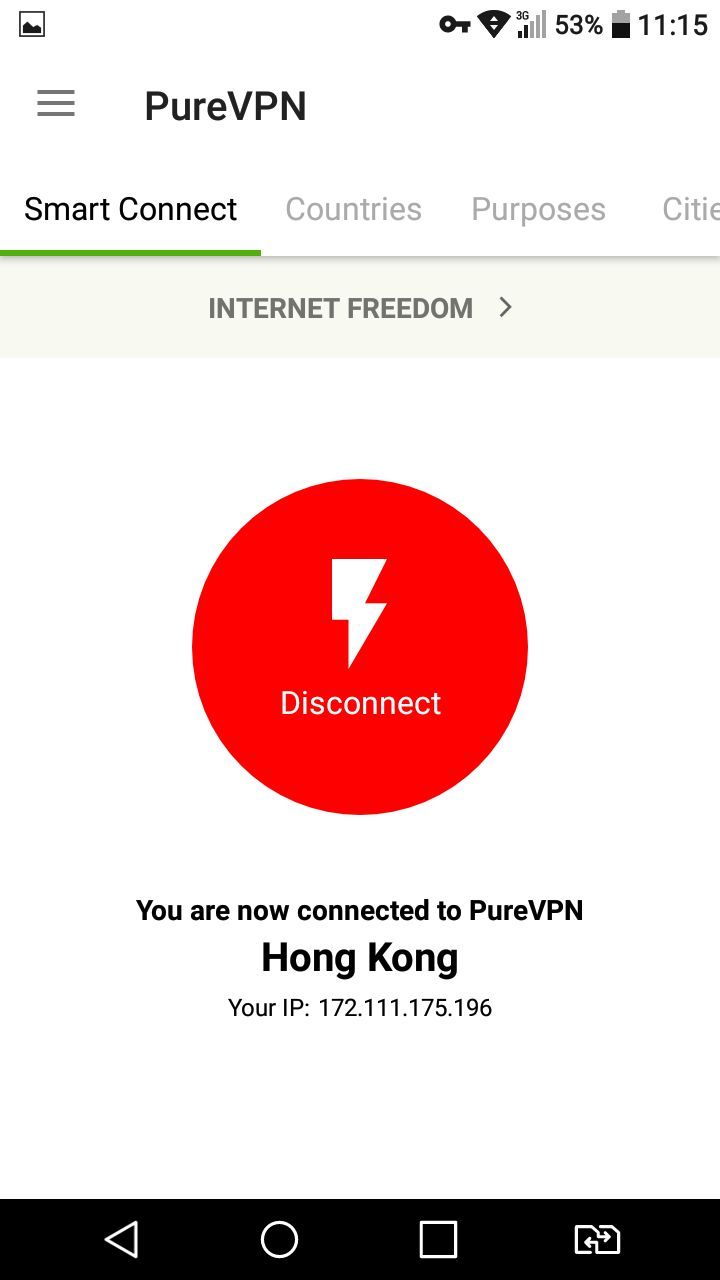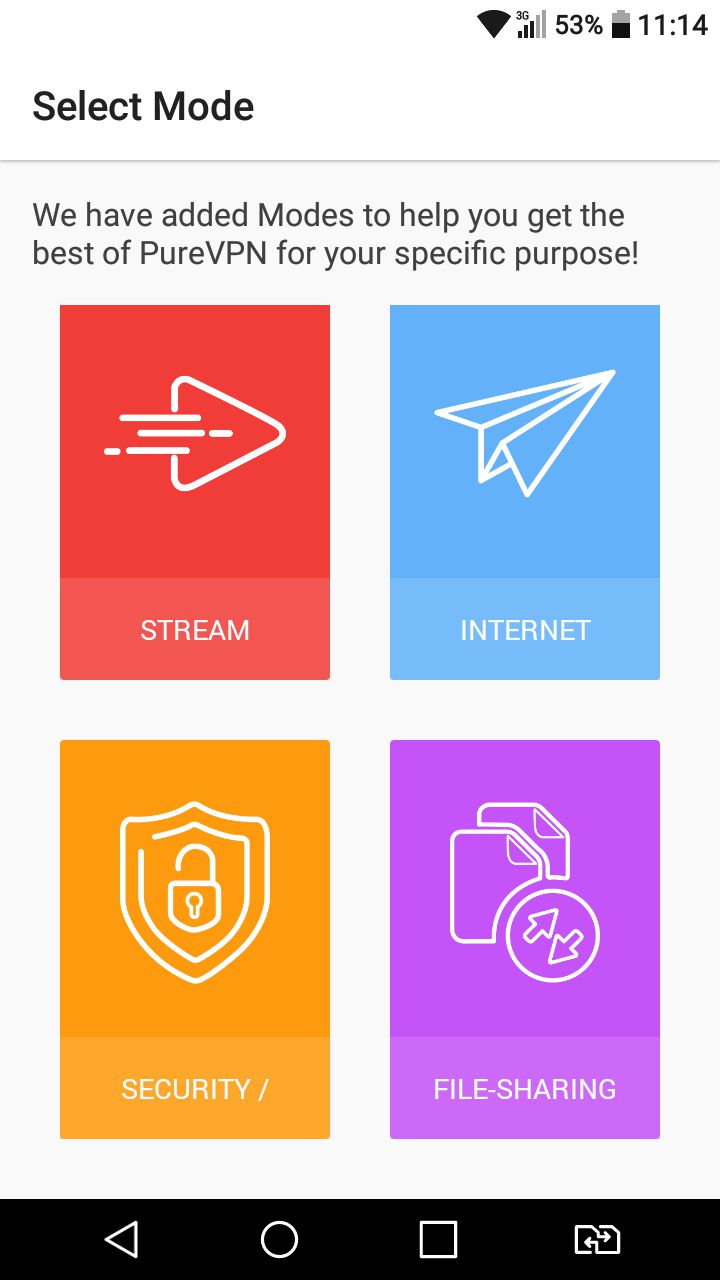 After trying many other VPN apps in Android, I have settled for PureVPN because none can beat it's browsing speed and reliability. If you need consistently high speed while downloading torrent files then you must choose PureVPN Android app. After buying the VPN subscription from their website you setup your Android app in minutes.
PureVPN has 750+ VPN servers in 140+ countries which is record-breaking. PureVPN lets you choose the fastest server by ping test or you can select your purpose and automatically connect with the best server available at that time. For example, if you select streaming then it will let you connect with the fastest server that enable you to experience blazing-fast streaming with zero buffering on any channel.
PureVPN is giving their amazing and pristine services in a very cheap price. The yearly package is the most affordable one with only 4.95$ per month you can enjoy the premium service of the VPN Android App.
The Android App is also very easy to use. When you first open your Android app it will ask for your login credentials. And then it will let you select the purpose like Streaming, Internet, Security, File-Sharing etc. If you want to download torrent files then you should select File-sharing.
Conclusion of the best Android VPN apps review
Here we have collected all 5 Android VPN apps that not just works great regarding speed but also provide the best security. We have selected VPN apps regarding factors like Price, No. of Servers, No log policy, Encryption mechanism, the ease of use, Server locations etc. If you want to take back control over Internet and don't like the latest net neutrality nullification then you must use a VPN in your Android phone to visit the blocked site, overcome speed throttling, access Geo-blocked TV series or movies in Amazon, HBO, Netflix etc.
You can also read some of our previous blog post about VPNs:
---